The holiday season is upon us, and that means holiday jobs. But, there's a lot more out there besides the two month holiday gigs. While the national unemployment level is at almost 10%, and we are all struggling to keep food on the table, there are still jobs out there and ways to find them, even in Gilbert, Arizona.
Social media can be a great resource to any job hunter in this rough market. With Facebook and Twitter, you are able to search out who's hiring, post resumes on your profiles, talk to complete strangers about your work history, and make a wonderful first impression. This article will be especially important for the older generation of job hunters who did not grow up in this digital and internet age. Social media, such as Facebook and Twitter, is not as daunting as it might seem.
Sure, you could post your resume on CareerBuilder and Monster.com and hope that someone just happens to see it, and then just happens to make the first move, but it's probably not going to happen. You could also spend hours diligently searching these two job giants, send a few resumes out to potential jobs, and hope that they take the time to look at yours as well as the thousands of others they received for the same job.
Gone are the days of simply posting your résumé on CareerBuilder, e-mailing former colleagues and trolling company websites for open slots. These days, if you're serious about being hired, you really put your computer and PDA to work. That means getting word out on social sites like Facebook and MySpace, sending instant job-search updates via messaging feeds like Twitter, and meeting new people who might be able to lend a hand through Web-networking outfits like LinkedIn. – Time Magazine
Using LinkedIn to Find a New Boss
One of the greatest free tools that you can use as a job hunter is LinkedIn. It's a social networking platform, much like Facebook, that allows you to update your job history and basically create a resume on a personal profile. LinkedIn will also hook you up with networking groups, people you might know, employees at jobs you'd like to work for, and employees of past jobs you've held.
How-To Get Started on LinkedIn
Getting started with LinkedIn requires nothing more than your name, an email address, and your password. It's that easy. There is no reason to fret about not knowing what to do, because LinkedIn, as every other social site, walks you through set-up step by step. Once you log in, you will be directed to enter your personal and professional information. Have fun with it. Be professional, but also be light and approachable. It's ok to gloat about your achievements, but it's also advisable to be humble. If it's easier, you can even import your resume directly to your profile.
Getting started on LinkedIn will probably take a good 30 minutes, depending on how much work history you want to include, and how personal you want to get. Choose a profile picture that is appropriate, but still fun.
Always allow LinkedIn to pull all of your contacts from you email. This is how your networking will begin.
Join Groups
LinkedIn is all about networking, and in the job search that is the golden ticket. It's always about who you know, and seldom about what your resume looks like. Groups is what fuels LinkedIn, and it's how you will connect with the right people to get you your next job.
After you allow LinkedIn to pull your email contacts, go through each one and see if there are any from your past that you'd like to reconnect with. Contact those people and just say hello, letting them know that you've just joined LinkedIn and might need a little advice navigating it. Just open the lines of communication.
If you have entered your previous jobs into your profile, LinkedIn will pull up other employees of those companies for you to connect with, which is a great opportunity to see what everyone else is up to and if anyone has a new gig that you might like to speak to them about.
In LinkedIn search, you can look for organizations, companies, or groups that you might want to get involved with. If you're interested in working for Ford Motor Company, search for it. In the top right is the search box. Enter your search term and select whether you're looking for a person, company, organization, or group. LinkedIn will pull up all results, and you'll be able to connect with every employee of that company.
Be Proactive
No matter what social network you are using, you have got to be proactive. This is job hunting, and it's work. You have to get the connections and meet the people who will get you your next job. Much like searching the newspaper or hitting the streets every day to find a job, social media involves jumping online every day and making it work. It's no different than  any other job hunting method, it's just done sitting at your desk.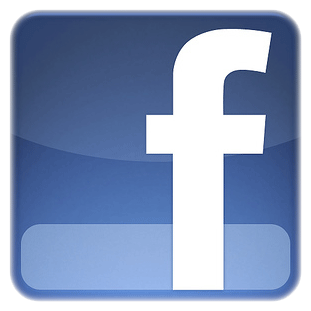 Using Facebook To Land Your Next Job
Much like LinkedIn, Facebook is all about communication. It's a networking site that, if you have the right tools, will let you advertise yourself better than any other social platform.
Getting Started with Facebook
To get started with Facebook, all you need is an email address and password. Every social media network is exactly the same in that respect. There's nothing daunting about that. The great thing is that after you enter your email and password, Facebook, much like LinkedIn and Twitter, will guide you through the set-up process step by step. It's that easy, and only involves a little typing and direction following.
Like with every social network, allow Facebook to make connections to your email contacts. This is crucial for networking and finding your next job on Facebook.
Find Friends and Groups
Facebook is all about sharing ideas, commenting on your friends profiles, and interacting in many different ways. To keep things simple, after you've created your profile you'll want to search for possible connections. Just like LinkedIn, enter your search phrase (name, group, or company) into the search box. Facebook will do the rest.
Unlike LinkedIn, however, Facebook will not give you all employees of a specific company. You can also search for areas of interest, like car mechanics, in order to find people who have joined a group about cars. If you are looking for a specific company that you might like to work for, search for it in the search box and see what comes up. Many companies these days have Facebook Business and Fan pages, but not all members of those pages will be employees.
Posting Your Resume
Posting your resume on Facebook is a little different than any other network, because you have to do it through a third party. On the bottom left of your Facebook screen, you'll see 'Applications.' Click on this, and scroll to 'browse more applications.' It's here that Facebook stores all of it's applications, which range from games to networking to business.
What you'll want to look for is Resume applications. Search resume, or job search, and see what comes up. I personally recommend using Professional Profile, which allows you to sync to your LinkedIn profile and automatically uploads your resume from LinkedIn. It's a great little application because Professional Profile actually posts a link to your resume directly onto the front of your Facebook page. This way, when you're in conversation with an old colleague or a future employer all they have to do is click on the link and see your entire resume, as well as connect with you on LinkedIn.
Facebook Wall
A lot of Myspace an dTwitter users have trouble understanding Facebook at first because of the Wall. On Myspace or Twitter, everything is right in front of you. Well, Facebook is a little different.
First of all, you have your status updates, which is where most people enter their random thoughts or ideas at various times throughout the day. If you jump to a friend's profile, you'll see their Wall, which will include everything they have written, links they have added, and conversations they've had with other friends.
When you first log onto your page, you'll see your home feed which shows either 'news feeds' or 'status feeds' from your friends. I know, it sounds daunting, but these are simple terms for updates your friends have made to their profiles. Anytime someone you are friends with adds a comment, adds a link, or changes anything to their profile, it will show up on your home feed.
Don't let the word feed confuse you, it's just a fancy way of saying updates or new conversations.
Finally, the tabs that you see towards the top of  every Facebook page are the applications that each individual has on their site. Most of them will just be the Wall (which is where all conversations are stored), Photos, Information, and Notes.
Be Proactive
Once again, the key to finding a job on Facebook is to be proactive. You have got to be able to jump online first thing in the morning and make those connections. Drop and old friend a line and just say hello. With Facebook, you are able to add articles from your favorite blog or online newspaper, add videos from YouTube of Vimeo, and play games. Every time you add something new to your page, you are inviting everyone to connect with you to discuss it.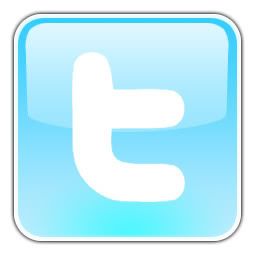 Using Twitter to Stir Up Conversations
My all-time favorite marketing and networking tool is definitely Twitter. Sure, it moves insanely fast, is only capable of 140 character sentences, and is riddled with spam, but it's the perfect tool for finding new contacts. The key with Twitter is to have the right tools.
Getting Started
At Twitter.com, all you need is your email address and password. I'm sounding like a broken record here, but simply follow the instructions to set-up your account.
TweetDeck
TweetDeck is the only way to use Twitter. Many, many people have never used Twitter and never will. They will never understand the power the Twitter has and the amazing opportunities it presents for job hunters. It's literally like sitting at a coffee shop where the entire world is sitting at, and you have the ability to drop in on every single conversation that is happening. Want to know who's hiring in Salem, Mass? Drop in on a conversation about it. Interested in people's opinions of Dan Brown's new book? Drop in on a conversation about that as well.
TweetDeck can be downloaded absolutely free from TweetDeck.com. I know, many of you would rather not download something this big when you're just doing some job hunting, but if you're struggling to keep food on the table and a roof over your head, there is no excuse why you wouldn't download this free Twitter tool.
The reason why many people will try Twitter for a few weeks and then drop it is because they don't have the right tools to use it efficiently. Twitter was never meant to be used on one screen, simply for one purpose. It has multiple purposes, and in order to fully appreciate it's grasp you have to have tools that allow you to peer into every piece of Twitter.
So, after downloading TweetDeck go ahead and open it up. In the upper left hand corner there are icons. These are what you will use to find your next job. In the upper right hand corner are tools to help you set-up your account and search for help.
Click on the icon that looks like a wrench, select accounts, and it's here that you will enter your Twitter username and password. It's that easy! Now you're ready to get searching.
Click on the blue 'T' icon (Twitter Icon) in the upper left hand corner. Select the magnifying glass to search for conversations. This is where the magic happens. Want to know who's hiring in Gilbert, Arizona. Search for 'hiring' and 'Gilbert, Arizona.' Search for anything you want, and you will have instant access to conversations happening around the world and in your own backyard!
TrendsMap
TrendsMap is another tool that I highly recommend for job hunting. This tool combines a Google-like map with Twitter conversations. It's absolutely amazing, simply because you can zoom in on an area (let's say Gilbert, Arizona) and see exactly what people are talking about.
If you zoom to Phoenix, Arizona, you'll see the top trending topics of the moment. If you click on one of the grey topic boxes, a conversation will pop up on the right of your screen. To find all the trending topics happening in Phoenix, click 'Phoenix' in the conversation box and you will be redirected to a screen that simply shows what people are talking about in this city.
For example, one of the most popular topics this morning in Phoenix, Arizona is #shjobs, which is strictly a hiring service that advertises job opportunities in Phoenix. There is no better way to find out who's hiring and who to connect with in your local city than with TrendsMap.
Simply Search Twitter
If all of the above seems a little too complicated and time consuming, then you can simply search Twitter. If you log into your Twitter account, you'll notice that on the right side of the screen is a bunch of topics. These are the most talked about topics for the moment on Twitter. You'll also notice a search box.
In the search box, enter exactly what you want to find. For example, 'hiring' and 'Gilbert' and 'Arizona,' or something like that. Twitter will pull up every conversation about who's hiring in Gilbert, Arizona.
Don't Be Scared
Jumping on board the social media bandwagon during your job search is less daunting than you might think. While this is just an overview of what you can do with the power of LinkedIn, Facebook and Twitter, it should get you on the right track to making those necessary connections. Remember, it's not about how hard you work or your experience anymore, it's about your connections and enthusiasm.
Good luck! And if you ever need any job hunting or social media advice, don't hesitate to contact me! I'm also on Twitter @LinwrightDesign, and Facebook!